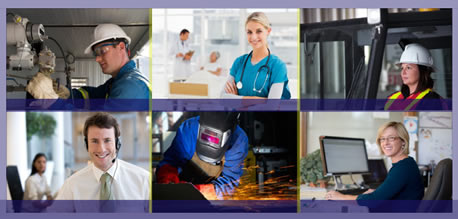 FVWDB (Fox Valley Workforce Development Board), Inc. functions as a catalyst between public and private partnerships. By anticipating and developing solutions for tomorrow, our goal is to achieve an environment of accessible, high quality, efficient and affordable training or employment opportunities for today.
We are a proud member of New North

Upcoming Job Fairs
None scheduled at this time, please check back later.

(updated 6/21/18)

Make your job fair experience a success!

- Tips on how to prepare for a job fair

- Get prepared by visiting your local job center

Attending a job fair is a great way to connect directly with company contacts!

Why attend a job fair? Here's some advice from industry and workforce professionals.